How our first cameras looked like.

Then with Hollywood and London Film Studios competing to make cinema movies, the camera progressed. As new technologies inherited from the professional model photographers and also the film industry, then so did the cameras right down to the ones we use today.
How new cameras look more or less like today.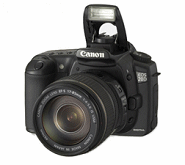 So what is it that has kept the camera and interest in photography alive all these years? What really inspires us that we rush out and buy every new gadget that connects us with the world by some means of photography.
The new crave is the mobile phones that invade the privacy and can be used cruelly and unknowingly of the victims caught in their cameras eye.
We even like to store our treasured pictures in many new and unconventional ways.
But with all the technology around, the real art of photography is dying. Technology is once again burying the skills of the manual photographer and developer.
How many people would know the requirements required to load a reel of film, operate, distance, use of focus, light meter and flash bulbs?
Not very many people, sadly.
You know, photography is the not the best looking or most immediate in the stores brand of camera, it is the feeling you have and the knowledge behind that feeling.
Photography is a skill, an art and is not something you can learn over night or in a period of time. It is something that with time improves and something with time that becomes more interesting. As our interest grows in photography, we and new technology makes it easier like the automatic car, then we are more liberated to achieve those once in a lifetime snaps.
Photography is something that brings individuals together, for without the photographer, those moments in time cannot be recaptured and they cannot be explained aesthetically as well as presenting an image. With a photograph, you have that image.
The camera never lies..... or does it¿?¿?¿?¿
To find out more, why not check out some of the links related to photography and cameras.